Charging: At home or on the go
Getting your Nissan LEAF and you ready for your next adventure is as straightforward as plugging it in. The Nissan LEAF even lets you know when you are connected with
a quick beep. With the 6.6 kW onboard charger and the Quick Charge Port, there is more than one way to keep your Nissan LEAF at full charge.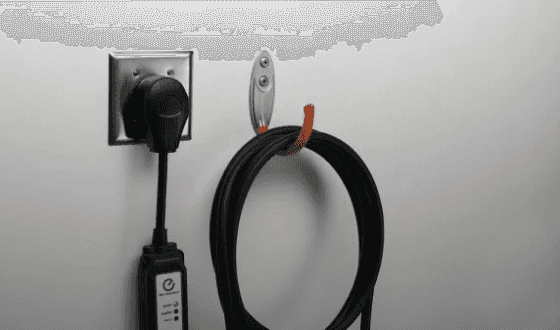 Most convenient —
240-V Home and public charging
With 41,469 Level 2 public chargers in the U.S. and at-home charging using a 240-V outlet and the Portable Charging Cable, finding the where to charge is as easy as the how to charge. [*]
8 HOURS
40 kWh BATTERY FULL CHARGE
Up to 149 Miles [*]
11.5 HOURS
60 kWh BATTERY FULL CHARGE
Up to 212 Miles [*]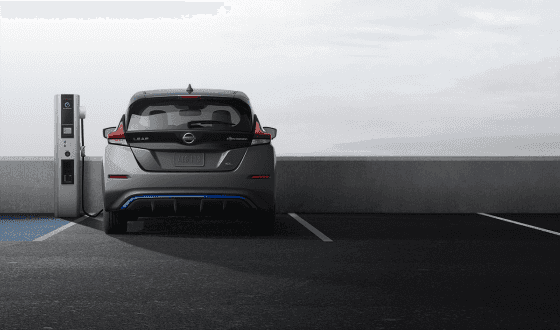 Fastest —
480-V Public DC quick charging
With nearly 6,000 public DC quick charging stations across the country, you have an impressive number of locations to top off at while on longer drives. [*]
40 MINUTES
40 kWh BATTERY 80% [*]
50 kW QUICK CHARGE
45 MINUTES
60 kWh BATTERY 80% [*]
100 kW QUICK CHARGE
60 MINUTES
60 kWh BATTERY 80% [*]
50 kW QUICK CHARGE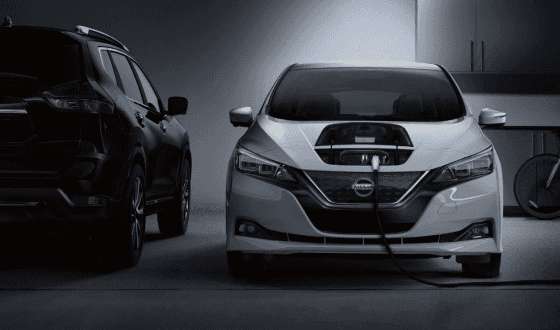 In a pinch —
120-V Standard outlet
Need a charge in a pinch? LEAF features a standard 120-V charging cable, which allows you to temporarily plug into a standard 120-V outlet for a Level 1 charge. [*]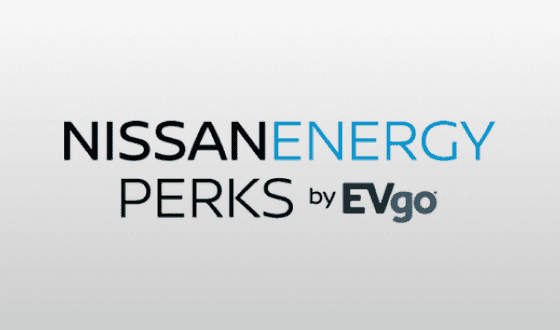 Nissan Energy Perks by EVgo®
Charging Program
The 2023 Nissan LEAF comes with a $100 charging credit for eligible customers in select markets. Restrictions apply.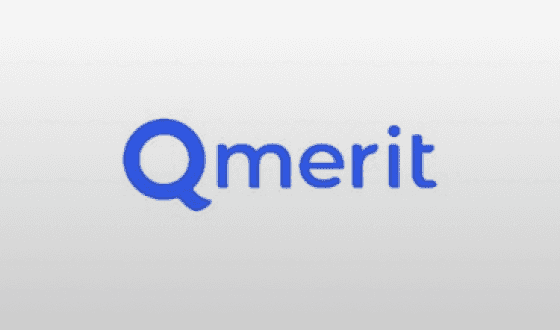 Home charger installation
Nissan is partnering with Qmerit to make home charger installation simple for Nissan EV owners. Certified technicians and customer care specialists work hand in hand to deliver white-glove service and ensure satisfaction throughout the entire process.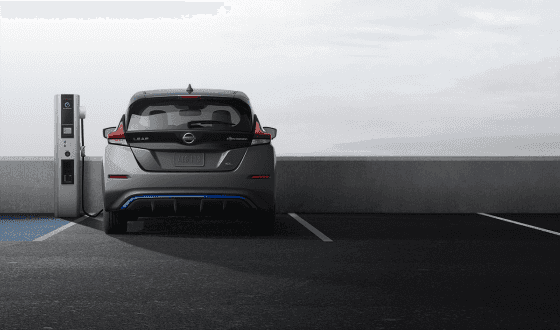 Where to charge your Nissan LEAF?
The ever-growing national charging network now includes nearly 4,000 CHAdeMO Quick Charging points and more than 41,000 Level 2 public stations in the U.S. And with select states offering electric vehicles the use of carpool lanes, getting to a public station is a cinch. [*]
* Charging capacity and times may vary based on battery temperature.
* HOV/carpool access varies by state. Please consult state laws for eligibility
* Public charging networks are provided by independent companies, and are not within Nissan's control. Availability of charging stations not guaranteed. See Owner's Manual for safety information.
* Reward is applied at the time of sale, by the retailer
* Customer eligibility (Must have CA address or a physical location in CA if a business and register the vehicle in the state of CA)
* Availability of charging stations not guaranteed.