Join A Winning Team At Downey Nissan
Building a Legacy
We have 2 top dealerships located on the west coast. We pride ourselves on our exceptional customer and staff relationships. Everyone here is treated like family and we have a great understanding of work life balance in the automotive industry.
We have been a team since the mid-2000s and we are excited to start expanding throughout the great southern California markets. Most employees have over 10 years of experience in automotive retail and service.
Partners with our Community
We are heavily involved in our communities, we actively participate in local schools, and community events, and run many fundraisers throughout the year. We have provided scholarships to the local high schools.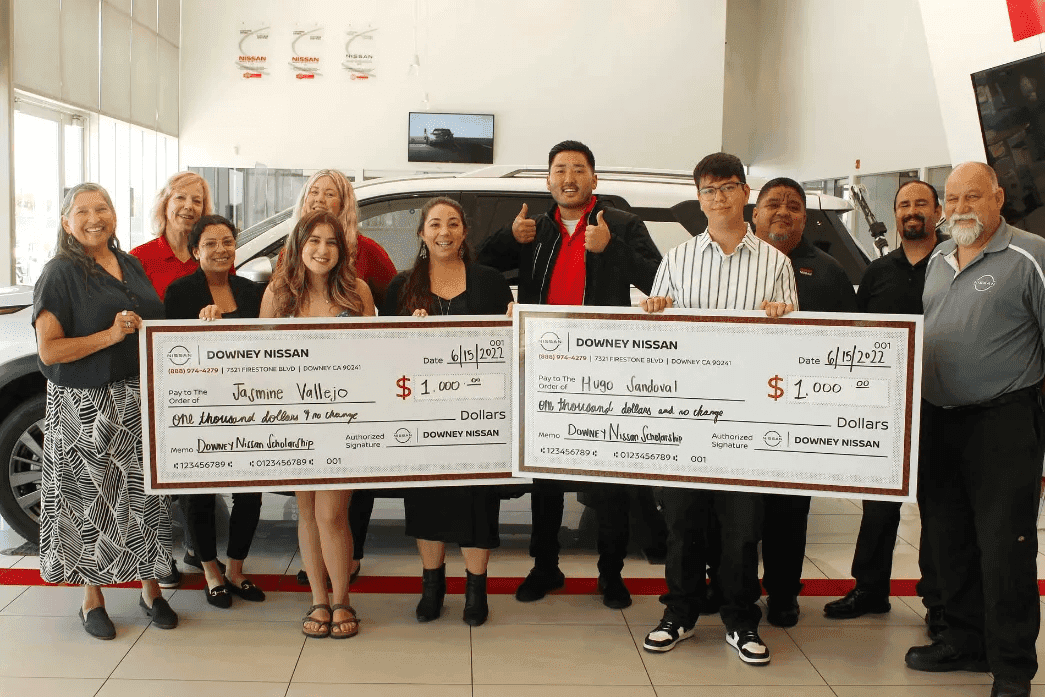 Mon - Sun

9:00 AM - 9:00 PM



Mon - Fri

7:00 AM - 6:00 PM




Sat

7:00 AM - 5:00 PM




Sun

8:00 AM - 1:00 PM



Mon - Fri

7:00 AM - 6:00 PM




Sat

7:00 AM - 5:00 PM




Sun

8:00 AM - 1:00 PM