Steering Shaft Lubrication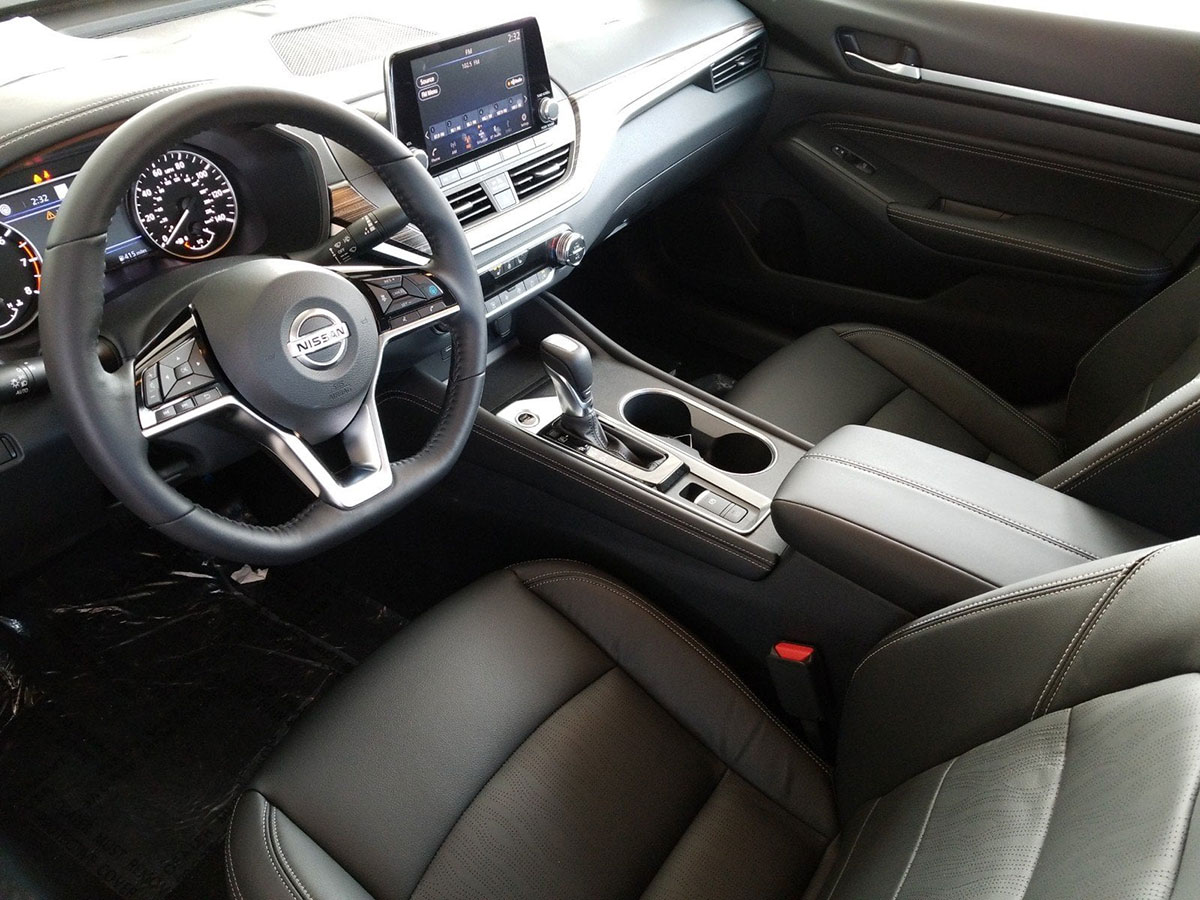 Steering System Service in Los Angeles
No matter what sort of vehicle you own, you need to make sure you're taking care of it. You should have your vehicle inspected and maintained on a regular basis to make sure there aren't any problems on the horizon. While most people know about things like changing your oil and making sure you have enough coolant in your vehicle, things like steering shaft lubrication are often overlooked.
It's not enough to simply have your vehicle serviced on a regular basis. If you want the best service for your Nissan car, truck or SUV, you need to come to Downey Nissan. With years of experience serving drivers in the Los Angeles, CA, area, we have what it takes to keep your vehicle in great shape.
---
What Is Steering Shaft Lubrication?
In order for your vehicle to run smoothly and navigate the roads with ease, there are a lot of different moving parts that need to work in unison. The steering shaft, for example, keeps the steering wheel connected to the steering gearbox so you can control your vehicle. Because of this, you need to make sure it's properly lubricated so it isn't causing any extra wear and tear or difficulty steering.
Over time, lubrication wears off. While your entire vehicle comes freshly lubricated from the factory, years of driving can wear down that lubrication and cause a lot of wear and tear. If you're hearing clunking sounds when you try to steer your vehicle, lubricating the steering shaft may be the fix you need. There is, however, no recommended interval at which you have your steering shaft lubricated.
Why Choose Downey Nissan Service Center
You have your choice between a ton of different mechanics when it comes to having work done on your Nissan car, truck or SUV. But if you're the type who cares about your vehicle and wants the very best service every time, it's hard to beat the service center at Downey Nissan.
When you opt for a dealership, you get the benefit of having OEM parts installed by professionals who are trained to work on your vehicle. With that comes the confidence of knowing every job is done right the first time.
If you're in a hurry but still need your vehicle serviced, we offer express service options. Plus, we can give you a rental vehicle to drive while we're fixing yours up so you don't have to put your life on hold for vehicle service.
---
Downey Nissan Service Center Amenities
Kids Play Area
Complimentary Starbucks Coffee
Complimentary Snacks
Beautiful New Facility
Luxurious Waiting Lounge
Monthly Service Specials
Certified Nissan Technicians
Friendly and knowledgeable Service Advisors
Complimentary Loaner Vehicles*
Hot Tea
---