South Gate, CA Battery Service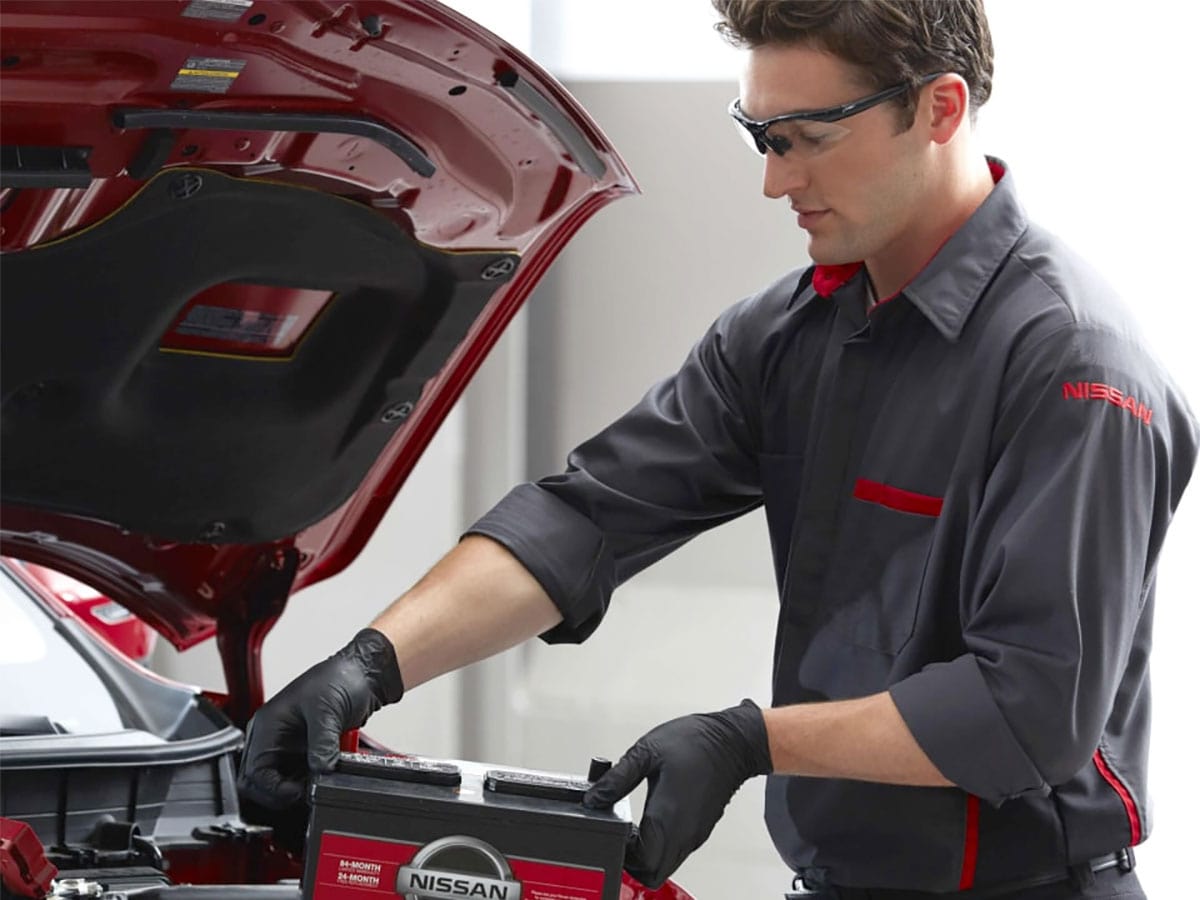 South Gate, CA Nissan Battery Service
Downey Nissan provides a range of Nissan battery services. Batteries are not a part of your Nissan that will need frequent maintenance, but your car battery is still very vital to the health of your vehicle. The Downey Nissan service department serves Los Angeles, Downey, Norwalk, and Lynwood, CA.
Signs Your Car's Battery Needs Work
The battery of your Nissan powers the electrical components of the car. It also helps to keep the engine running. If your car needs battery service it will show a few signs, which are listed below.
---
1. Your Battery is Old
Batteries are designed to last for about five years. If it's been that long or longer since you've replaced the battery, you might want to think about having the battery replaced. Because of the chemical components of the battery, it has a shelf life
2. Dim Lights and Electrical Issues
From your radio to your lights, and the dashboard computer, all of that is run by the battery. If it is losing charge, then it will be more difficult to run these parts at full power. The more that is plugged into your car while you're driving, such as the phone charger, the more electricity it generates and the faster your battery could die.
3. Check Engine Light Is On
The check engine light can mean any number of things. If your check engine light is one, be sure to bring your car in for battery testing and a battery inspection at our dealership.
4. Corroded connectors
If you look at the battery and there is corrosion, it's possible that you may need a new one. Any physical damage to the battery can impact how well it works and the quality of charge that it delivers to the car. If the metal parts of your car have a white, ashy substance, that could be a corrosion issue. Corroded terminals may lead to issues like voltage problems or difficulty starting your vehicle. Other damage to the battery, like a misshapen battery case, can also be a sign that you need your battery replaced.
5. An odd smell
Any sharp, metallic smell can be due to a number of things. Damage to the battery or cables can lead to an odor that should be taken care of immediately. If you open the hood and it smells like rotten eggs, this is possibly due to a battery leaking.
Come See Us for Battery Services
If your car's battery is showing any of these signs, then bring it into our dealership today. Most batteries will last between 3 to 5 years. If it's time you had a new car battery, then let us know. Schedule your next appointment by calling us or you can schedule service online today!
---
Downey Nissan Service Center Amenities
Kids Play Area
Complimentary Starbucks Coffee
Complimentary Snacks
Beautiful New Facility
Luxurious Waiting Lounge
Monthly Service Specials
Certified Nissan Technicians
Friendly and knowledgeable Service Advisors
Complimentary Loaner Vehicles*
Hot Tea
---