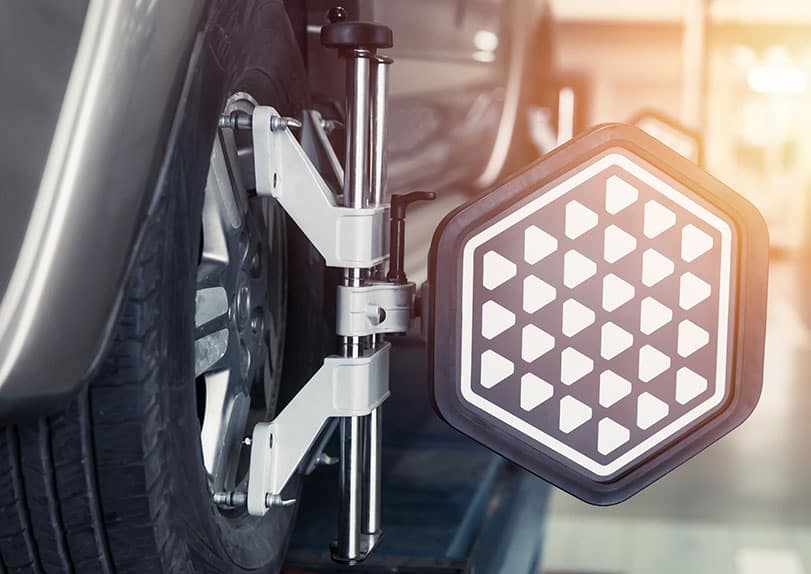 Four-Wheel Alignment in Los Angeles, CA
Having your wheels aligned properly is imperative for all seasons. Many vehicle owners do not think much about their tires, except when they need replacing. That is mistake number one. Tires are expensive, and many people hold off on replacing them until they are stuck on the highway with a blown tire. What will help prevent your tires from cracking early and also increase their lifespan significantly is a four-wheel alignment service.
Although it is another service that is not free, it is a crafty way to save money. By spending a few dollars in this quick service, you will not have to replace your tires as frequently, thus saving you money in the long run. If this sounds good to you and you live in the Los Angeles area, then feel free to schedule an appointment online or give us a call for more information.
---
What will a Four-Wheel Alignment Service do?
A four-wheel alignment will do wonders for your tires. For your tires to last as long as you want them to and for you to get the best value out of them, their tire tread needs to be wearing evenly. Wheel alignment can be dissuaded by anything from hitting a pothole or a curb to plan and simple wear and tear. Having a four-wheel alignment service will improve your tire lifespan, and it will also enhance your steering, suspension, and, most importantly, your safety. If you are not sure if you need a four-wheel alignment, then come in for a complimentary multi-point inspection, and we'll set you straight!
More then OEM Parts and Certified Service
If you live in the Los Angeles area and need a four-wheel alignment service, then Downey Nissan is the place to be! We are also happy to support the surrounding cities of Downey, Norwalk, and Lynwood, CA. We are just a short drive! Along with our incredible service, certified Nissan technicians, and OEM parts, we also include valuable dealership amenities with the price of any assistance! A few of our amazing amenities include a children's play area, complimentary Starbucks coffee and snacks, a beautiful facility, a luxurious waiting lounge, monthly service specials, and complimentary loaner vehicles*. Please see our knowledgeable service advisors for more info! We at Downey Nissan look forward to meeting you and giving you the top-notch service everyone deserves.
---
Downey Nissan Service Center Amenities
Kids Play Area
Complimentary Starbucks Coffee
Complimentary Snacks
Beautiful New Facility
Luxurious Waiting Lounge
Monthly Service Specials
Certified Nissan Technicians
Friendly and knowledgeable Service Advisors
Complimentary Loaner Vehicles*
Hot Tea
---