Downey Hyundai Certified Technicians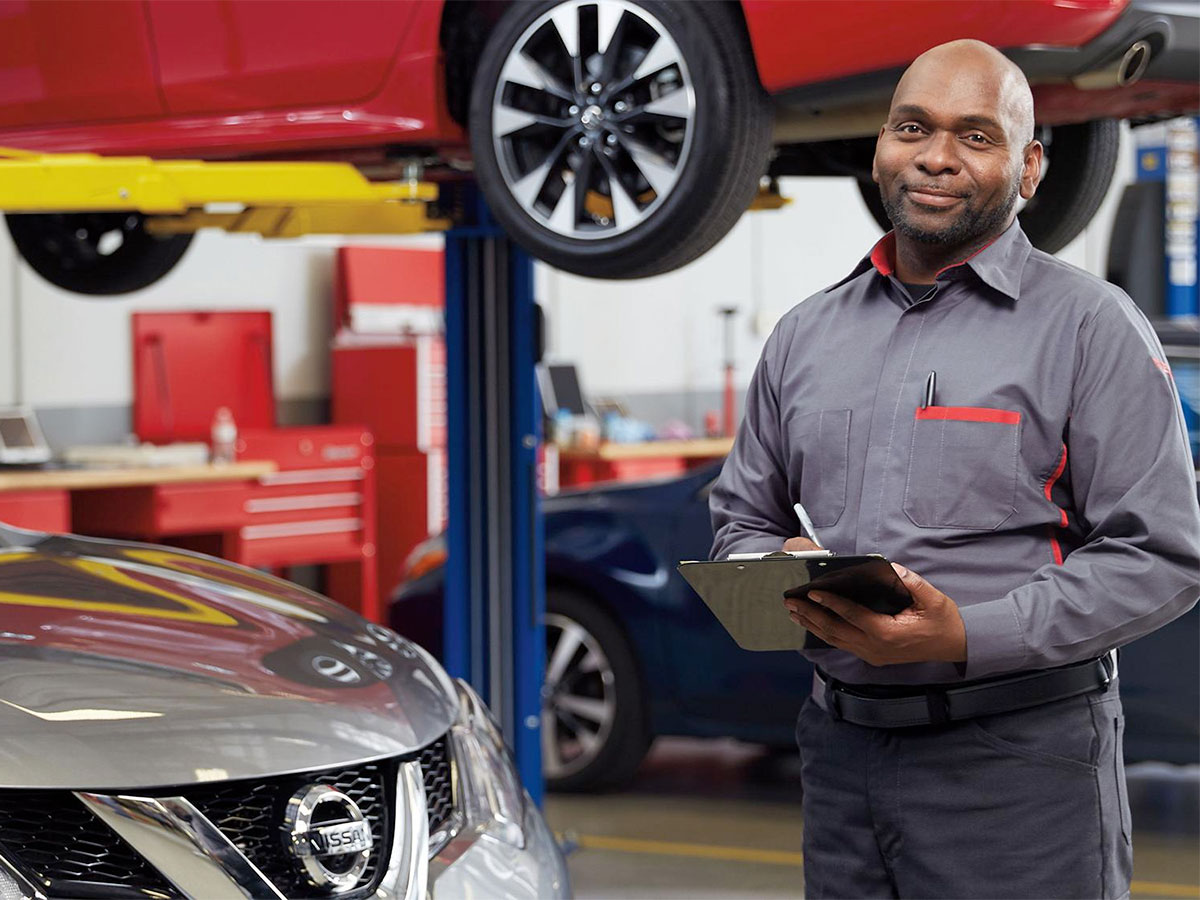 When your Nissan vehicle needs to be serviced, you only want a professional service tech to do the work. At Downey Nissan, every technician we have on-staff has been factory trained and has received certifications verifying their ability to do their job and do it exceptionally well. Other service centers that are not certified by Nissan cannot guarantee the quality of their service technicians' training. We can!
Factory Trained
Factory training means that instead of being sent to a school where they learn about all types of vehicles, our technicians spend time learning about Nissan vehicles in Nissan's own factories. They are given an opportunity to see how Nissan builds its vehicles as well as the types of tools and techniques used to fine-tune and calibrate each part. This gives each technician an in-depth knowledge of how each part of your vehicle works that cannot be gained in a classroom setting.
---
Nissan Standards
Nissan has put in place a strict set of standards that every car and part must meet before it is allowed to be sold to the public. These strict standards are what make Nissan a cut above other cars and trucks. Every technician who passes their factory training must understand that their workmanship must always meet or exceed those standards if they are going to continue to work at Downey Nissan. In order for technicians to maintain this standard, each one goes through additional continuing education classes each year.
Guaranteed Workmanship
At Downey Nissan, we guarantee every Los Angeles resident who visits our dealership the highest quality workmanship on every repair or service project that is completed by our technicians. We only use Nissan certified parts and fluids and all of our technicians are factory trained to ensure that you get the absolute best work possible. By guaranteeing all of our service technicians' work, we can assure you that your car will be in the best possible condition when it leaves our dealership. Everything will be functioning as smoothly as possible.
Call or visit Downey Nissan today! Take a few minutes and look around our service department. Our service technicians are ready and waiting to make sure your vehicle is properly cared for. From the minute you pull it onto the lot and until the minute you drive away, we want to provide you with Nissan certified service that you can count on!
---
Downey Nissan Service Center Amenities
Kids Play Area
Complimentary Starbucks Coffee
Complimentary Snacks
Beautiful New Facility
Luxurious Waiting Lounge
Monthly Service Specials
Certified Nissan Technicians
Friendly and knowledgeable Service Advisors
Complimentary Loaner Vehicles*
Hot Tea
---